Welcome to my Skylum Luminar AI discount code page.
I am delighted to be able to offer you between 10% and 20% off this amazing photography editing software form Skylum software.
Simply enter my Luminar AI discount code…
HAYES10
at checkout to get £10, €10 or$10 off Luminar AI.
My Luminar AI discount code works for all Skylum products including Luminar NEO (once it's launched) and Aurora HDR also.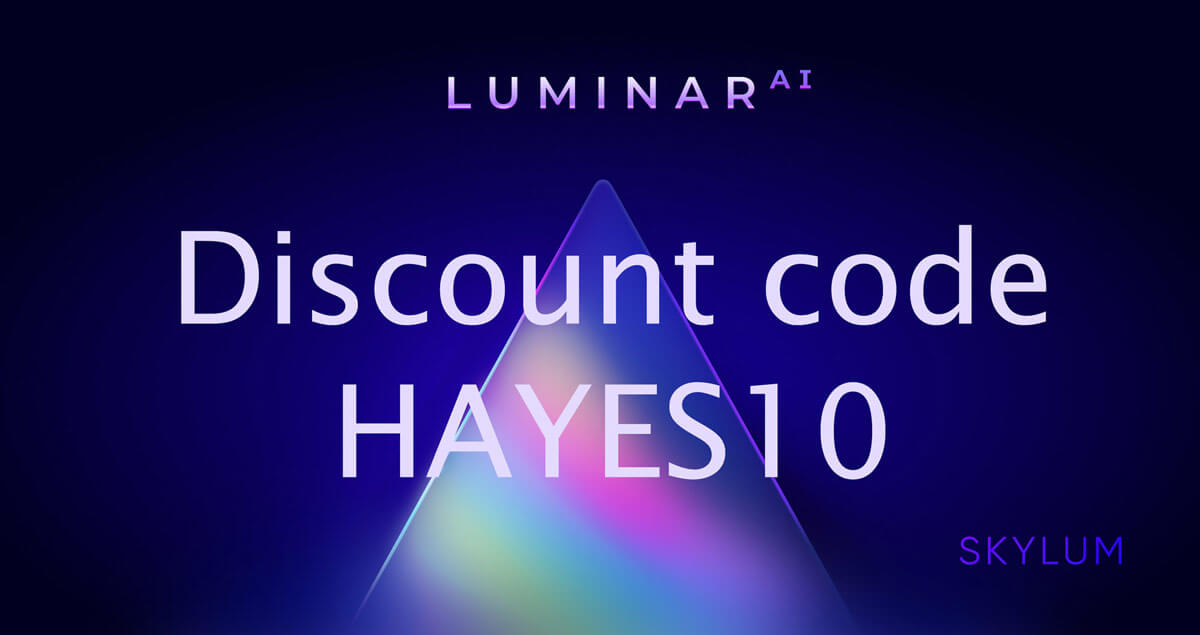 If you are interested in buying Luminar AI then spare two minutes to check out my money saving tips in the video below and get a free gift with your purchase…  tips in total.
I have a video below also on the Luminar AI update 2 or verison 1.2
Which brought some new features and improvements… I will be adding a video shortly on update 3 or version 1.3 of Luminar AI. 
Luminar Neo will be coming soon and once it does I will be writing a complete review on it as well as it's full feature list. Luminar AI has been a great addition to my workflow and I have loved using it, so I am very eagerly awaiting the new Luminar Neo addition to the Skylum software family.
See you out there,
Kieran.