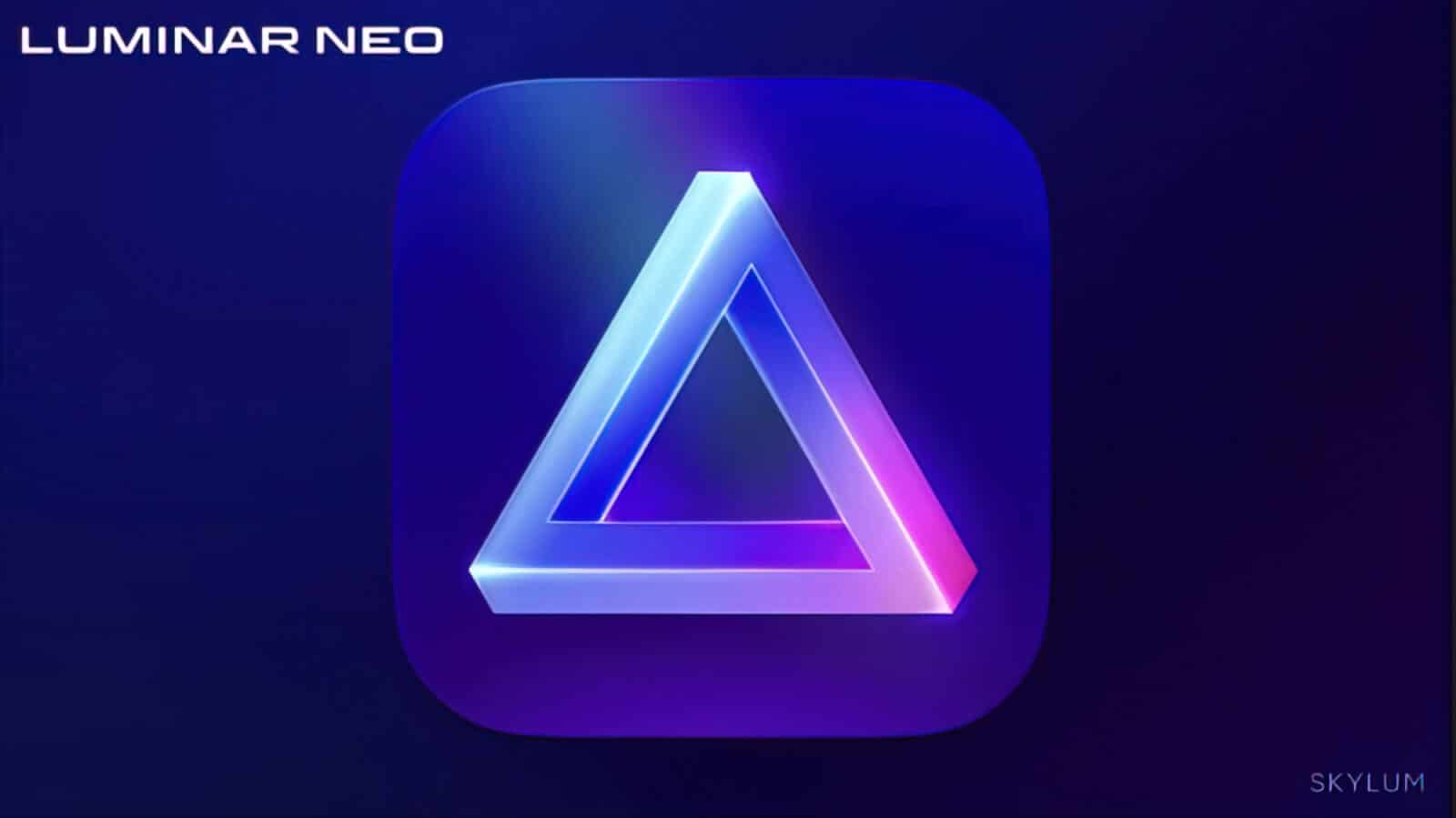 What is Luminar Neo and is Luminar AI being replaced?
Luminar Neo is the latest addition to the Skylum Lineup of photography editing software, it was announced on the 9th of September 2021.
The first thing we should get straight is no it's not a repalcement for Luminar AI as it serves a different function and is aimed at different people, mainly at the more professional end users like Luminar 4 would have been with masking and layers as well as lots of new features yet to be announced.The other point worth noting is it also has a newer faster AI engine apparently…
Skylum have told me that Luminar AI has been brought up to full the "full feature", what this means is there will probably be no more additional new features added to it, I am also told that is not certain as of yet either as there might be new features added also!
Luminar Neo Price and early bird offer.
Luminar Neo is available right now for preorder with an early bird special offer. From the table below you can see there are several different prices and these prices will go up once the early bird offer expires.
Now before you say why would we buy a bit of software we know very little about then my answer is I don't know but if it truly is a Luminar 4 replacement I think it is going to be well worth it. I have ordered mine…
Early Bird offer for new users:
$54 for 1-seat license for Luminar Neo 
$59 for 2-seats license for Luminar Neo
$83 for 1-seat license for Luminar AI+Neo 
$98 for 2-seats license for Luminar AI+Neo
Early bird offer for old Skylum app users:
$34 for 1-seat license for Luminar Neo
$49 for 2-seats license for Luminar Neo
$63 for 1-seat license for Luminar AI+Neo
$88 for 2-seats license for Luminar AI+Neo
If you are an existing user click here to order your early bird copy of Luminar Neo at a reduced price.
What Skylum Have released in the press release for Luminar Neo.

Transform photos with new relighting options. 
Luminar Neo analyzes each image to recognize the depth of a scene and its subject which allows precise control over exposure and tone.
Remove blemishes and distracting elements. 
Luminar Neo automatically recognizes and removes artifacts caused by a dirty camera sensor or lens. New tools
make removing unwanted background elements easier than ever before.
Powerful background replacement. 
Take full control of the background for portrait photos by quickly replacing it with an all-new image or background. See sample images at the end of this article.
Round-trip mobile image management. 
Our new companion mobile app makes it simple to add pictures captured on a mobile device to your Luminar Catalog. Once edited in Luminar Neo, results can be sent back to the mobile device for easy social sharing or viewing on the go.

Precise control with flexible editing
We designed Luminar Neo with input from working photographers, artists, and colorists.
With this guidance, we built Luminar Neo to help artists break new creative ground with an
image editor that allows precise control over every aspect of the final image while providing
artists a flexible toolset that can be tailored to their unique creative workflow. These
capabilities include:
AI-Driven Compositing
● Smart, AI-based masking easily isolates elements in individual images.
● Add numerous images as layers to create entirely new art.
● Apply any tool and any mask … to any layer, in any order, multiple times.
● Use creative blending modes, guided by AI, to achieve clean, precise, composite images.
Improved Ease of Use
● Users can save their photos as well as presets for easy reuse.
● All editing steps remain editable for complete control over the final image.
● With a minimalist user interface, the whole process is enjoyable and easy.
High performance
An all-new editing engine drives Luminar Neo, making it possible to apply multiple tools to an image without significant performance loss. Luminar Neo allows for complex layering of several raw images. Our new Luminar engine enables Skylum to further optimize and refine the entire image-processing pipeline.
Luminar Neo launch date or when will Luminar Neo be available?
If I were to guess I would say between the 18th of November to the 15th of December we can expect to see Luminar Neo go live with the early bird options being shipped first.
I am getting those dates from the previous dates Luminar Products have been released.
I have an NDA with Skylum and I can't disclose what I have been told about a release date for Luminar Neo but I would always look out for a new product launch between the above mentioned dates. 
The original Luminar's release date was on the 17th of November 2016

Luminar 2018 release date was in late 2017

Luminar 3 release date was on the 18th of December 2018

Luminar 4 release date was on the 18th of November 2019

Luminar AI release date was the 15th of December 2020.

There was an earlier Luminar AI release date for early bird subscribers but the main Luminar AI release date was the 15th of December.

I am guessing here that Luminar Neo will be launched on between the 18th of November and the 15th of December. Once I know the date and I am released from the NDA I will release the date here.
The people that sign up to the early bird offer will get there copies first before the official launch I am told also. So if you are bursting to try it out like me then don't forget to order your copy here.
Why is Luminar Neo a new product?
Luminar Neo is not just a new product but from what I know it is also an update and an addition to an old one with some really cool features on the way also.
I have to be careful what i say as I have an NDA with Skylum but the easiest way I can describe Luminar Neo is to say it's an updated version of Luminar 4 with Luminar AI thrown into the mix with a faster engine and some new features combined into the mix also.
The one thing I will stress is there is a new engine again so catalogs could be an issue going forward for existing Luminar users, let's see how that fairs out though in the future.
Luminar Neo is for image editing, notice  I said "image" editing and thats the main difference between it and Luminar AI which is a streamlined photo editing software. Luminar Neo should see layers making a return and masking also with even more new features. 
I will be posting updates once I get my Luminar Neo Beta copy soon and I plan to release preview videos on my youtube account here so make sure to subscribe to stay up to date on the latest Luminar Neo news.
See you out there,
Kieran.